When:
May 31, 2023 @ 7:00 pm – 8:00 pm
2023-05-31T19:00:00-04:00
2023-05-31T20:00:00-04:00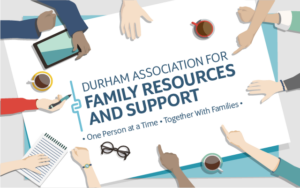 Our new five-year Strategic Plan has been formed through much thought and conversation with families, community members, and DFR allies who participated in our strategic plan process by sharing ideas with their facilitator or coordinator, through filling in our survey last November, or by taking part in a focus group for discussion.
The draft Strategic Plan has been reviewed by the Board of Directors for their input. We'd like to have one final opportunity for families and those who participated in our focus groups to see and review the general overview of the ideas contained in the draft plan.
The plan will go back to the Board for its final nod before being presented to the Membership for final approval at our Annual General Meeting in June. Thank you to all those who have helped us get to this point!